Modiphius Entertainment. Chris Birch bestätigte heute Nacht, dass es eine offizielle Savage Worlds-Conversion des Mutant Chronicles Core Books geben soll. Das sind dann wohl gute Nachrichten für Fans des populären Rollenspiels. Darüber hinaus wird der bekannte Pathfinder-Künstler Wayne Reynolds ein Cover für das Mutant Chronicles Core Book beisteuern.
Am kommenden Sonntag endet die Kickstarter-Finanzierung.
"In a flurry of broken Stretch Goals we unlocked the Cybertronic and Heretics & Mutants Guides, confirmed British artist Wayne Reynolds as the cover artist for the core book AND announced a surprise £100k stretch goal – we're now at £110k!

In last night's update we said we're commissioning a Savage Worlds conversion of the Mutant Chronicles core book. So this means that Savage fans now have no excuse to sign up! Even better it's being written by no less than Dave Blewer himself who has been doing such a great job of the Achtung! Cthulhu Savaging!

We're closing on unlocking the Luna & Freelancers Guide next so come and join the  Mutant Chronicles Kickstarter  and help us unlock more Stretch Goals.

If you just want the Savage Worlds conversion simply pledge just £1 then add £20 for the PDF of the core book. You'll also receive a discount against the print run when it happens. If you're a Savage Worlds fan, please help spread news of this on Facebook, Twitter and to friends."

– Mutant Chronicles Gets The Savage Treatment! &
We Get A Wayne Reynolds Cover! Annonuncement (06. Mar. 2014)
Ein Bild sagt mehr als 1000 Worte. In Rücksprache mit Chris Birch sammle ich hier eine subjektive Auswahl.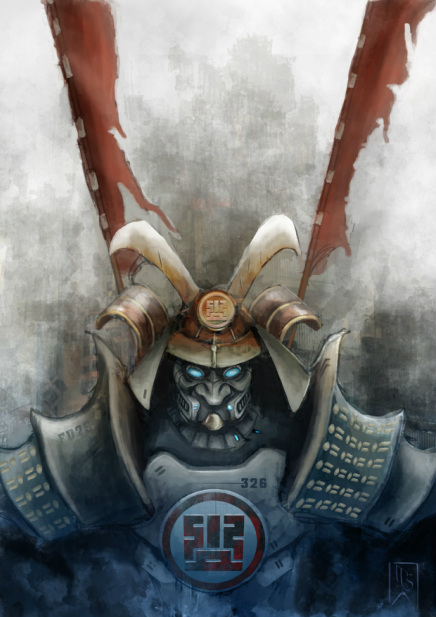 Hoffentlich wird der Mutant Chronicles 3rd Ed. RPG Kickstarter auch über die Finanzierung hinaus ein Erfolg. Womöglich kommt dann wieder eine deutsche Übersetzung. Wer weiß?
Weitere interessante Artikel?